BLESS WEEK 2023 | June 4-11, 2023
Mark your calendar for First Baptist Plano's church-wide home missions week, June 4-11. During this week we will intentionally engage and BLESS the community surrounding the church. Opportunities for church-wide involvement are planned - this week is specifically designed for the whole church family to participate in a meaningful way.
We are so excited about Bless Week 2023. Bless Week is an incredible time of service to the community and mission work right in our own city. You don't want to miss out!
Click Here to Volunteer to Serve at Bless Week
Please wear a BLESS t-shirt to all Bless Week Events. This is used as a form of volunteer identification for many of the places in the community where FBP will be serving this year.
Post Bless Week pictures on social media using: #blessweek2023 #FirstBaptistPlano
Bless Week Schedule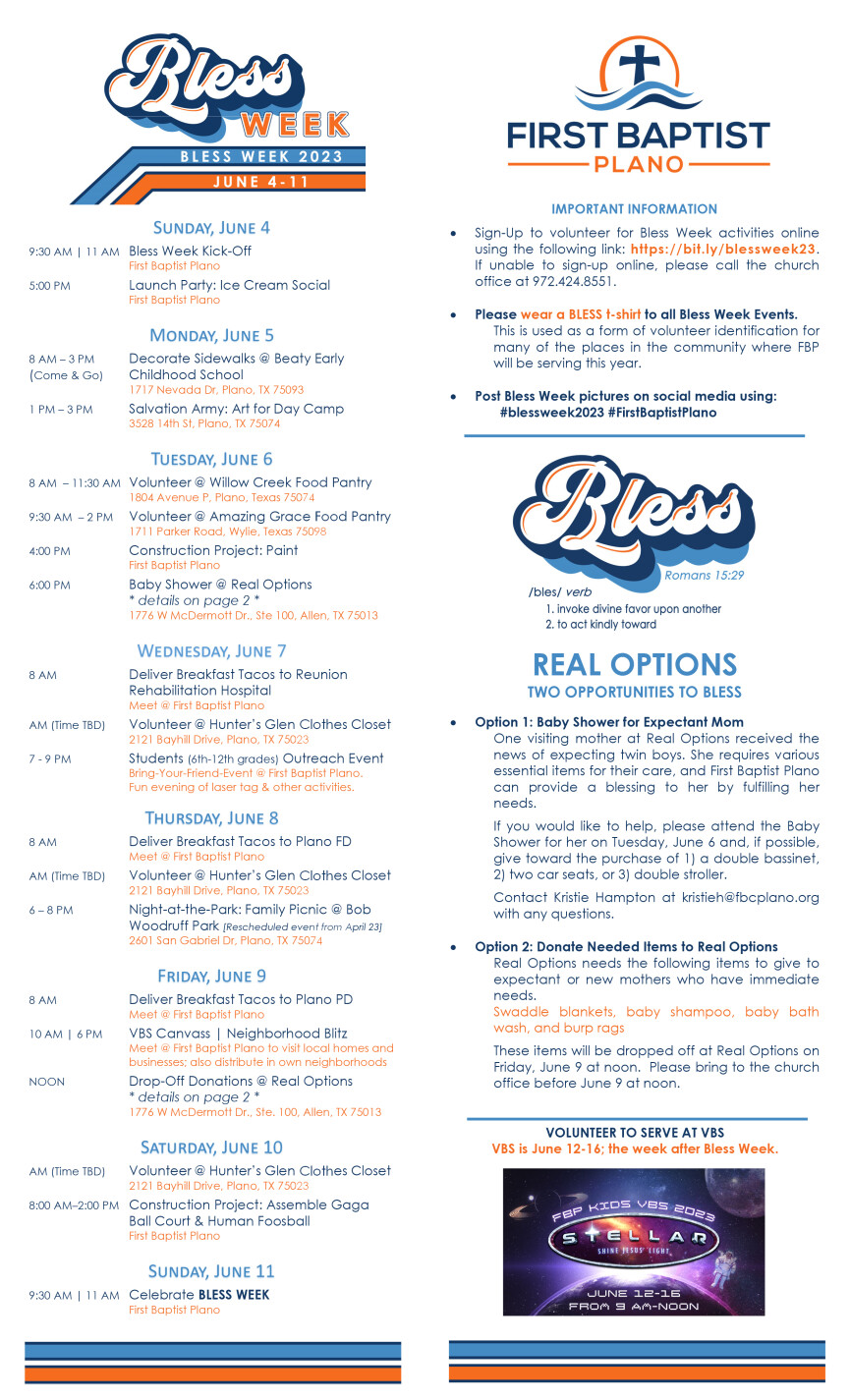 ---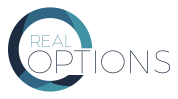 REAL OPTIONS: TWO OPPORTUNITIES TO BLESS
Option 1: Baby Shower for Expectant Mom
One visiting mother at Real Options received the news of expecting twin boys. She requires various essential items for their care, and First Baptist Plano can provide a blessing to her by fulfilling her needs.
If you would like to help, please attend the Baby Shower for her on Tuesday, June 6 and, if possible, give toward the purchase of 1) a double bassinet, 2) two car seats, or 3) a double stroller.
Contact Kristie Hampton at with any questions.
Option 2: Donate Needed Items to Real Options
Real Options needs the following items to give to expectant or new mothers who have immediate needs.
Swaddle blankets, baby shampoo, baby bath wash, and burp rags
These items will be dropped off at Real Options on Friday, June 9 at noon. Please bring to the church office before June 9 at noon.
---
Watch the video below, Bless Week 2021, to view a sample of what the week is like!