GriefShare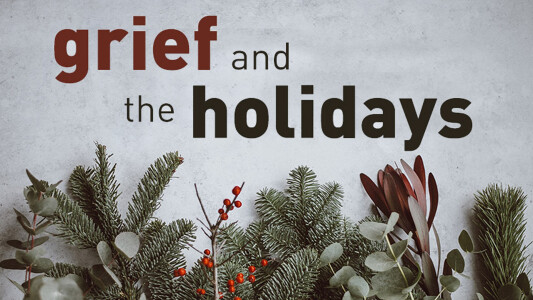 Grief is a journey - and not an easy one. Oftentimes the holidays are even more difficult, and it helps to talk with someone who understands.
Recognizing this, a GriefShare facilitator will be at First Baptist Plano on Tuesday evenings, November 22, 2022, through January 3, 2023, from 6:30 PM to 7:00 PM.
Anyone who arrives between 6:30 and 7:00 is welcome to join that evening's group; the facilitator plans to end around 8:30 PM. If no one arrives for the group by 7:00 PM, the facilitator will leave but return the following Tuesday.
Additional information:
The conversations will take place in the Commons

The GriefShare facilitators are not professional counselors; they are there to listen and support.

All conversations are held in strict confidence

Church members DO NOT have to be former GriefShare participants to be a part of the Tuesday night discussions

For additional information, contact Bill Humble - phone: 214-404-1598, email:
---

Grief Recovery Support Group @ First Baptist Plano
NEW SESSION beginning January 10, 2023 - Tuesdays 6:30 - 8:00 PM
Help and encouragement after the death of a spouse, child, family member, or friend.
GriefShare is a weekly seminar and support group designed to help you rebuild your life after losing a loved one. Our group is led by caring people who have experienced grief and want to help you through the difficult days ahead.
We know it hurts, and we want to help!
NOTE: You can join our GriefShare group at any time. You do not have to wait until the start of a new session!
For more information regarding Grief Share, please visit griefshare.org
Questions? Email: