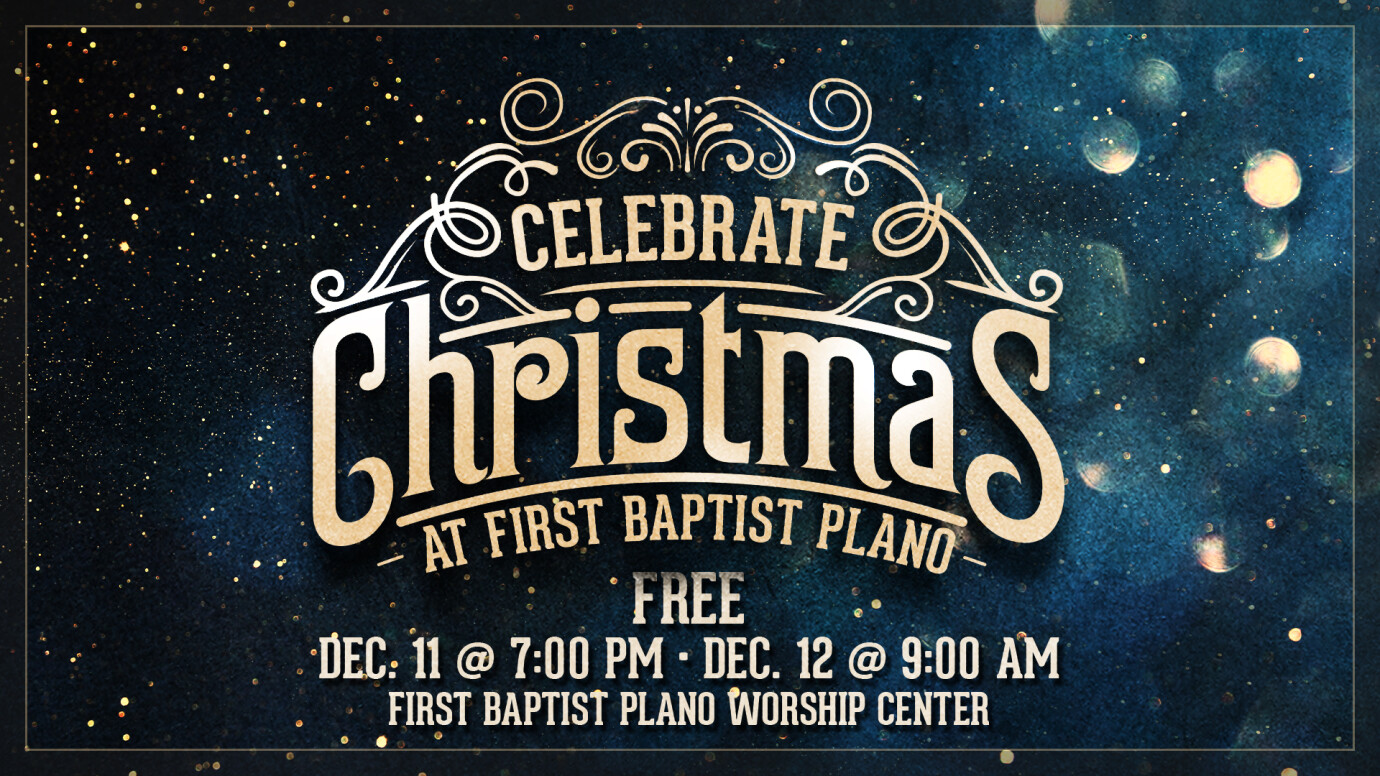 December 11, 2021 7:00pm
TWO PRODUCTIONS:
Saturday, December 11 - 7:00 p.m., Worship Center
Sunday, December 12 - 9:00 a.m., Worship Center
Through the ages the story of Christ's birth has been passed down through scripture and song. Come and experience these truths once again as the music ministry of First Baptist Plano presents Celebrate Christmas! The Biblical story of Christmas will guide the program while the sanctuary choir, orchestra, children's choirs, and soloists respond with songs of praise, celebration and reflection. Don't miss these special events on Saturday, December 11th at 7PM and Sunday, December 12th at 10:30AM in the Worship Center.
Admission is free.