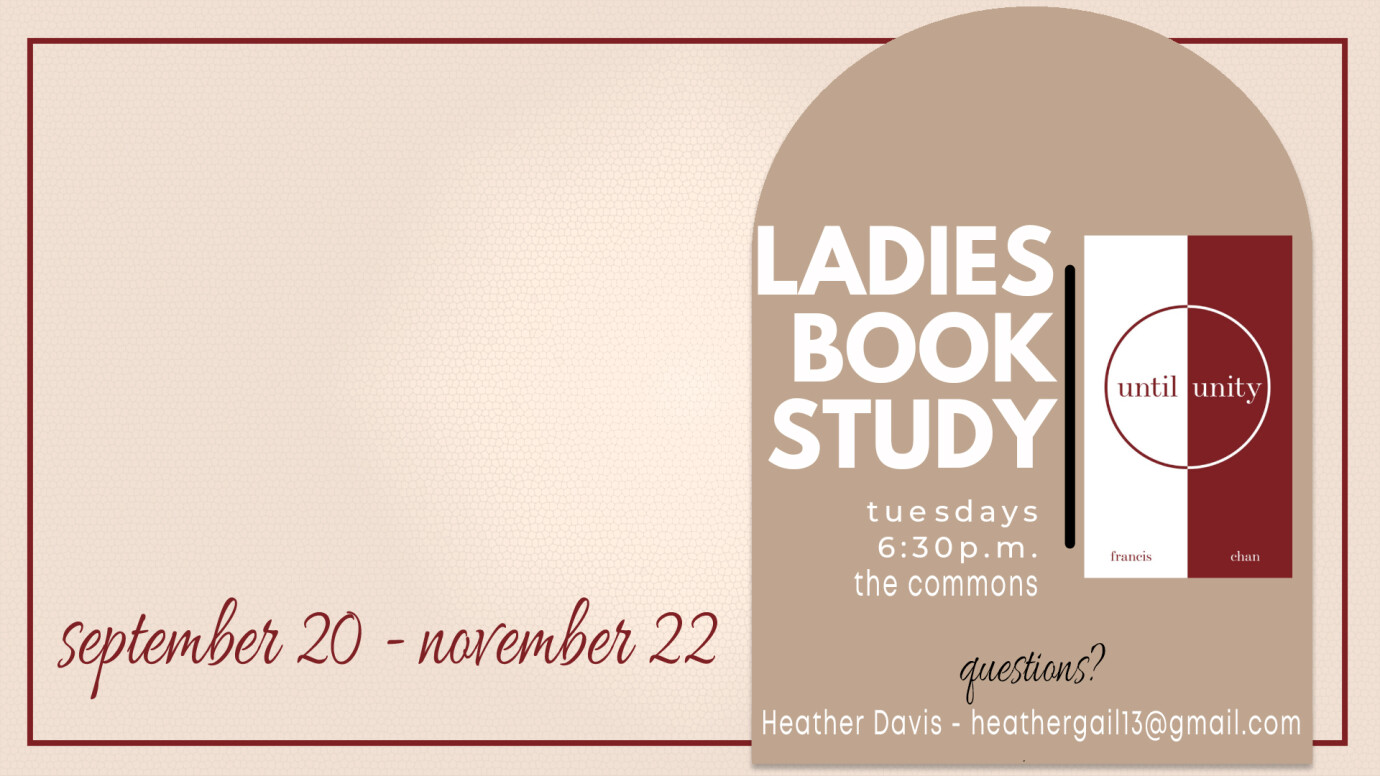 September 27, 2022 6:30pm
A new ladies' group is meeting this Fall. This group will meet on Tuesday evenings at 6:30 PM to reflect on and discuss the book Until Unity by Francis Chan. In this book, Chan challenges believers to explore their calling and how to work together in accomplishing the common mission of sharing the good news of salvation with the world.
If you are interested in participating in the Ladies Book Study, please reach out to Heather Davis (heathergail13@gmail.com) for more details.