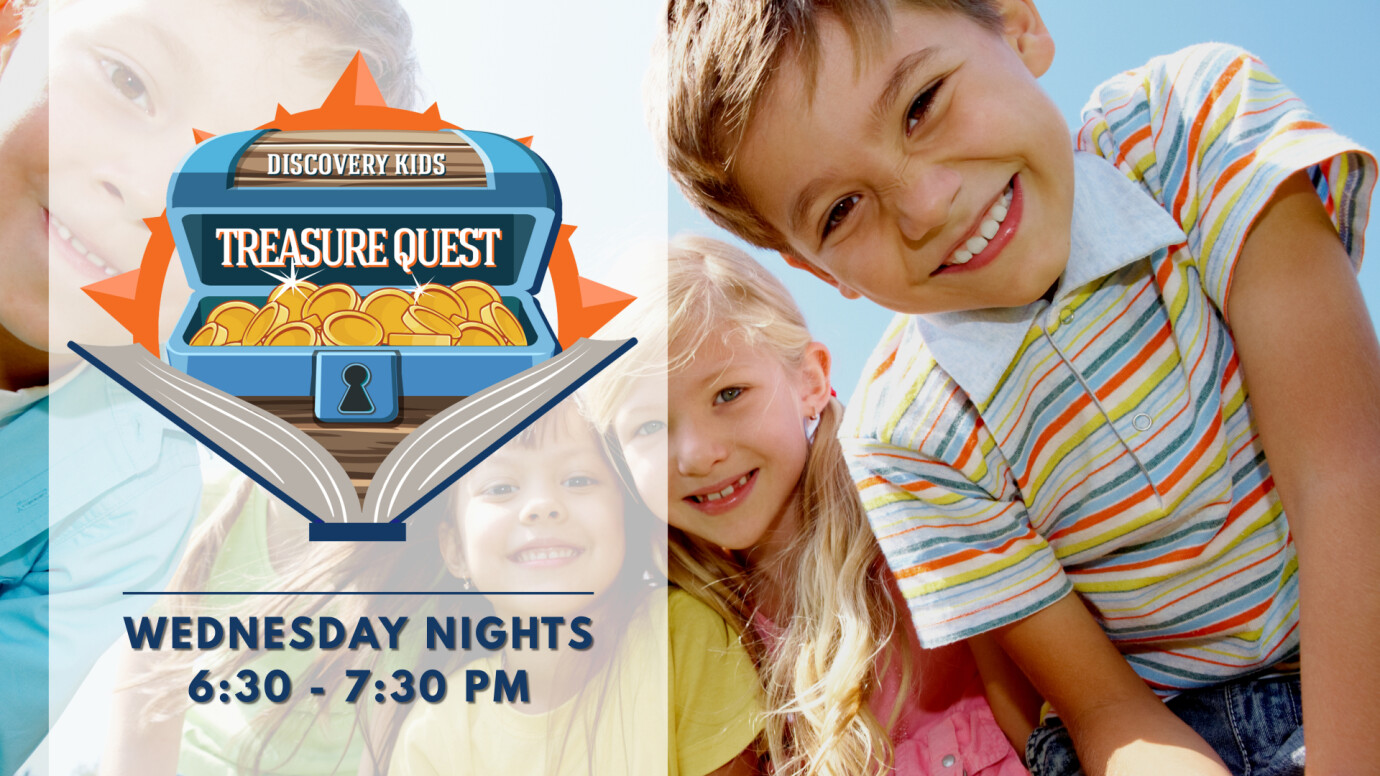 March 22, 2023 6:30pm
DISCOVERY * DIG * DWELL!
Introducing our new Wednesday night program… Treasure Quest!
On Wednesday night this fall, kids will dig deep into the scripture to find "rich treasure" in God's Word. Colossians 3:16 says, "Let the message of Christ dwell among you like a rich treasure." Treasure Quest will teach kids how to use their Bibles, study scripture, and implement God's Word into their lives.
With a small group approach, kids will form deep friendships with their Adventure Groups and learn what it means to let the Word dwell among God's people.
Treasure Quest will be followed each week by a brief Family Prayer Time from 7:30 PM- 7:45 PM; this is a special time of worship and guided prayer for you and your children. We will also provide home discipleship tools to continue the quest at home!
NOTE: Treasure Quest is for PreK through 5th Grade. Childcare is available for younger children during the Pastor's Bible Study and MOPS, which all meet simultaneously.