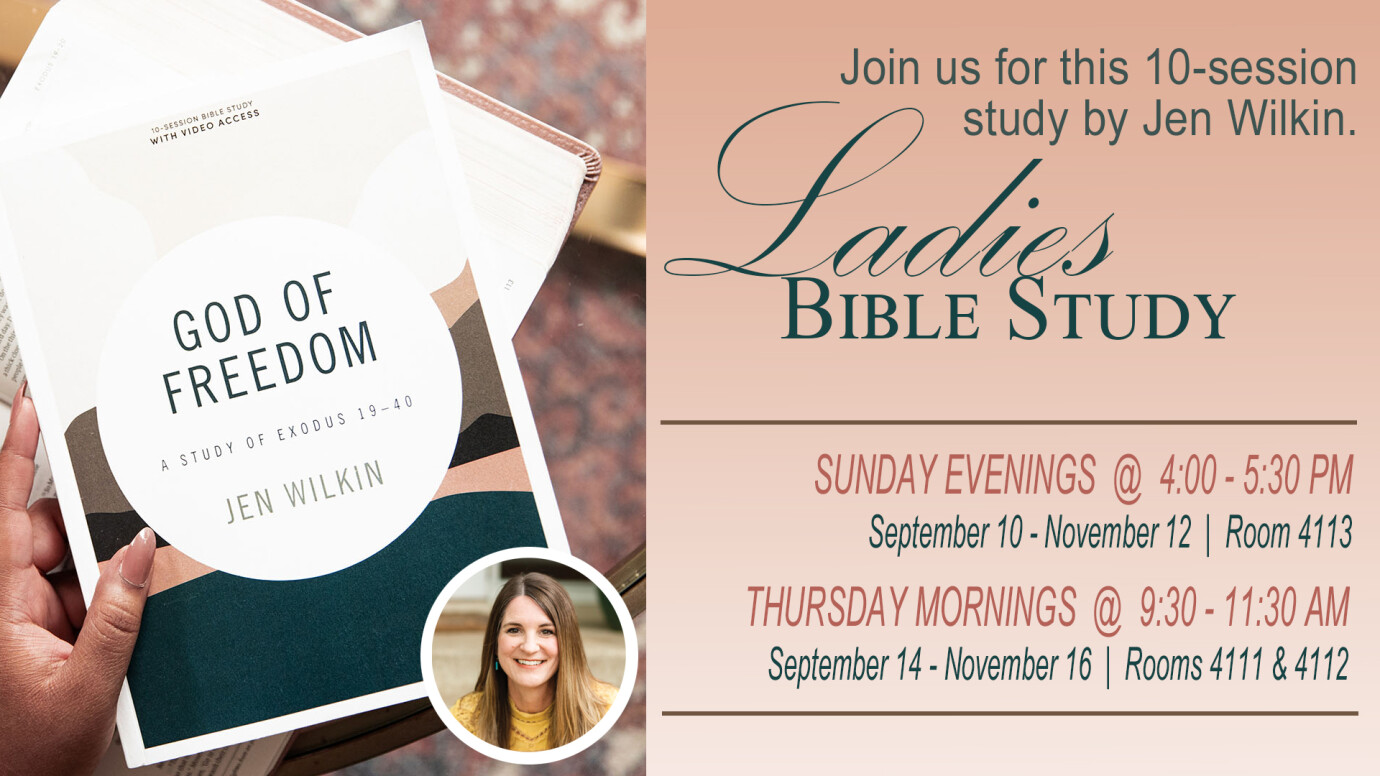 September 28, 2023 9:30am
The Fall 2023 Women's Ministry study is "God of Freedom: A Study of Exodus 19-40" by Jen Wilkin. This Bible Study is offered on Thursday mornings and Sunday evenings.
In this study, you'll revisit the familiar scenes of the giving of the Ten Commandments, the idolatrous worship of a golden calf, and the intricate details of the Tabernacle. With a fresh perspective, you'll learn to trace the promise of Christ throughout and ask what these stories teach us today about how to live as those set free.
Thursday Mornings @ 9:30-11:30 AM
September 14 - November 16 | Rooms 4111 & 4112
---
Copies of the study guide will be available during the first few weeks of class for $20 each.
For questions about Ladies' Bible Study, please contact Monica Revor at
mrevor@gmail.com
.
Feel free to invite friends, neighbors, or any other women you know who would like to grow in knowledge and understanding of the Bible and join a wonderful and supportive group of women.