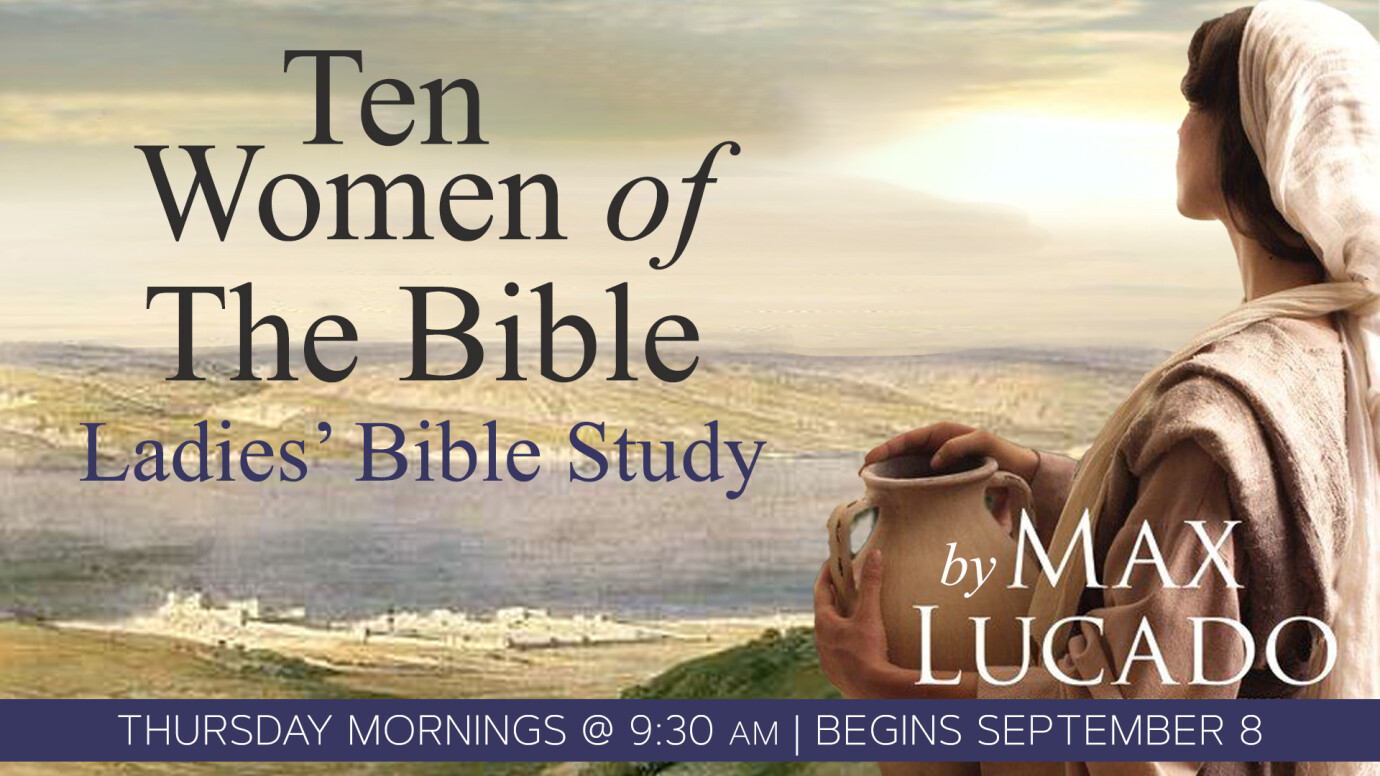 September 22, 2022 9:30am
This Fall's study, "Ten Women of the Bible" by Max Lucado, begins Thursday, September 8 (9:30-11:30 AM) and will run for 11 weeks through Thursday, November 17.
The Workbook for the study is $15 and will be available to purchase at the first study.
For additional information, contact Monica Revor (mrevor@gmail.com, Pam Ownby (waddillstreet@hotmail.com), or Ann Williams (chuckannw@gmail.com).