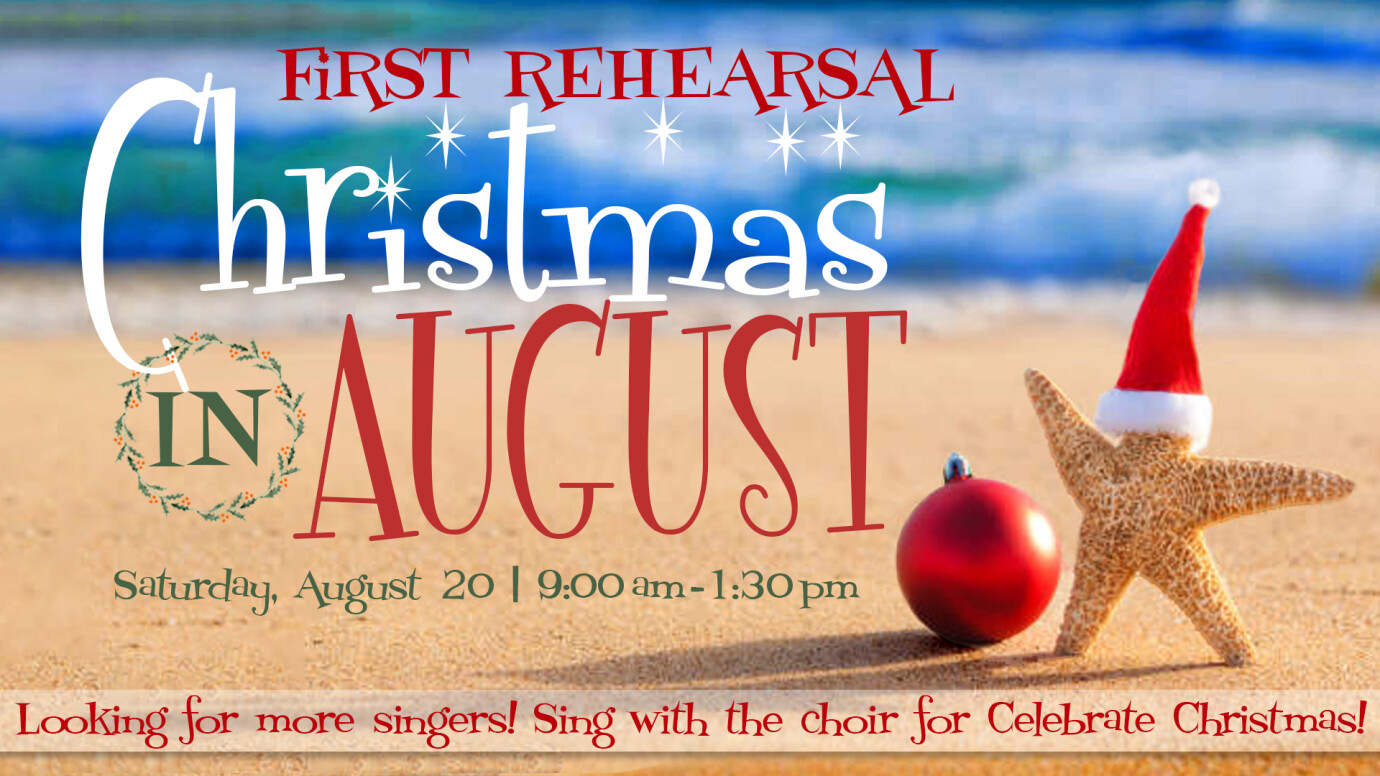 August 20, 2022 9:00am
It's beginning to look a lot like....
Well, maybe not -- but it is time to start thinking about Celebrate Christmas!
If you've been thinking about joining the choir or orchestra -- now is a great time to give it a try! We'd love for you to join us!
Interested? Rehearsal for the Christmas program begins August 20. Contact Steven Braucht, Worship & Media Pastor, at stevenb@fbcplano.org to get plugged in.
{Celebrate Christmas is First Baptist Plano's Christmas program featuring the choir, orchestra, children's and students' choirs.}