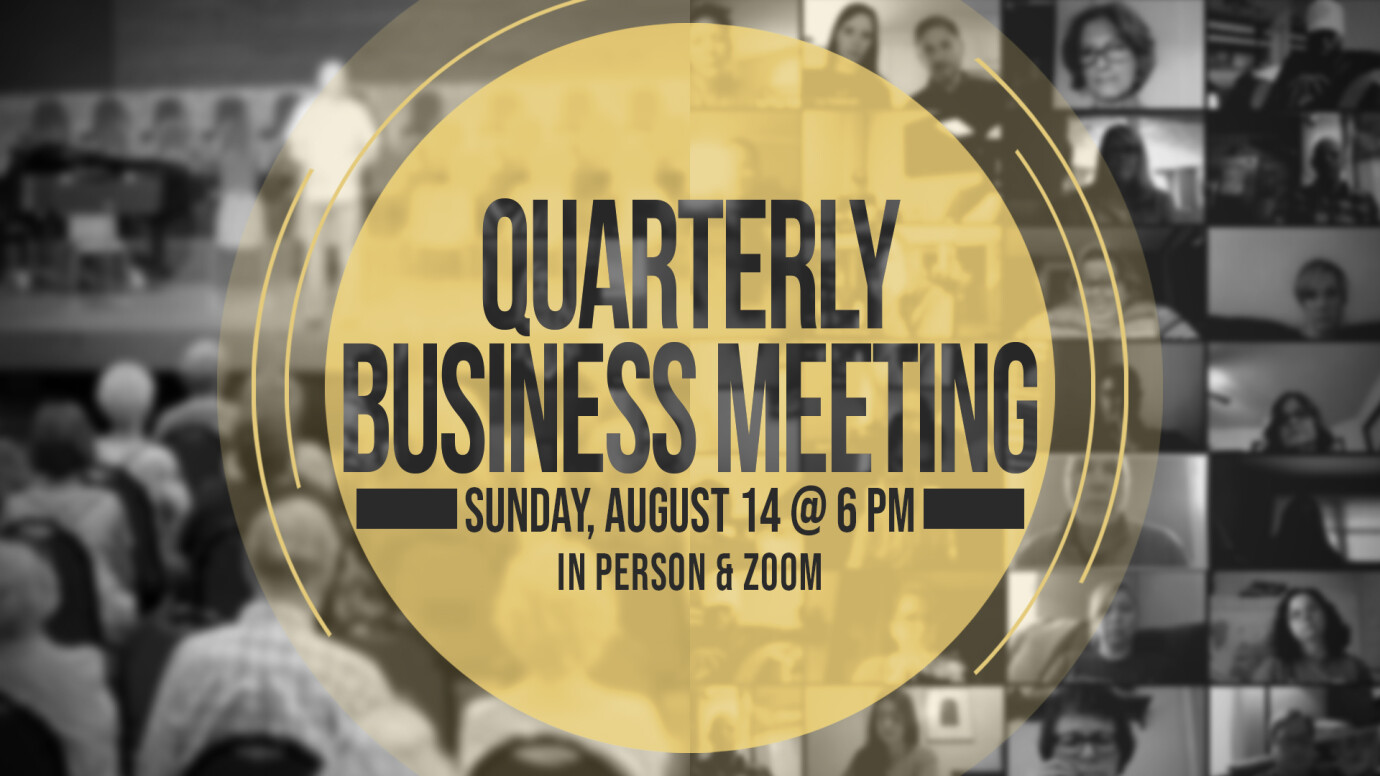 August 14, 2022 6:00pm
The August Quarterly Business Meeting is scheduled for Sunday, August 14 at 6:00 p.m.
Church members may attend and vote in person or on Zoom.
Please note all documents and the zoom link needed for the August Business Meeting will be sent out the week of August 8, 2022 by email.
If you do not receive church emails, please sign up using the button below.