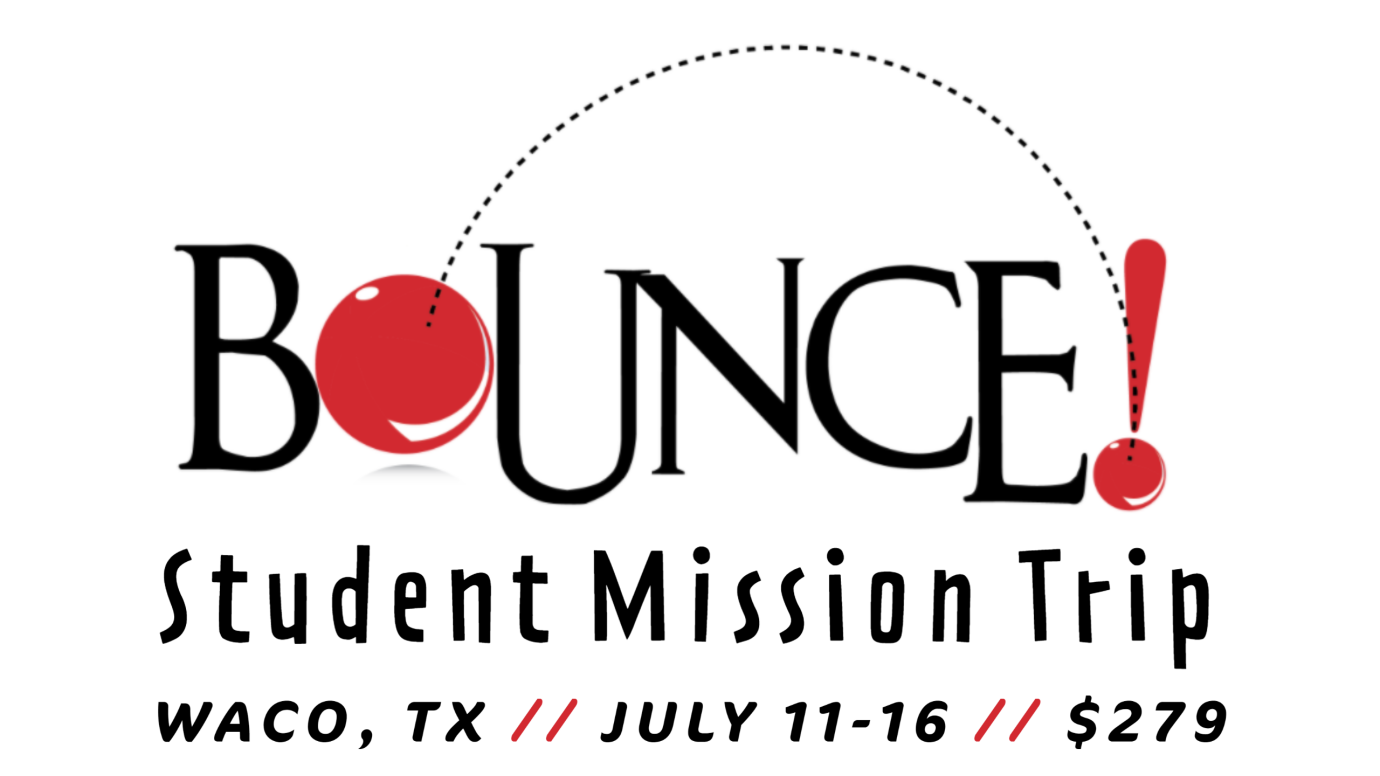 July 12, 2022 12:00am
WACO BOUNCE TRIP // July 11-16
REGISTRATION DEADLINE IS MAY 23
This event is for any student who has completed 6th grade and all the way through college - we encourage you to bring a friend and invite as many students as you would like!
At this BOUNCE trip, students will serve the Waco community through a variety of challenging ministry projects. Work may include but is not limited to debris removal & clean-up; construction rehabilitation such as roofing, drywall, siding, painting, flooring, and more; and other ministry projects that will assist and encourage members of the affected community.
The deadline to sign up is May 23, and the cost is $279. (We will have a fundraiser opportunity for all students in June. If cost is ever an issue, don't let this deter you from joining us. Please reach out to us about how we can help.)

Register for Bounce by completing the form at the link below.