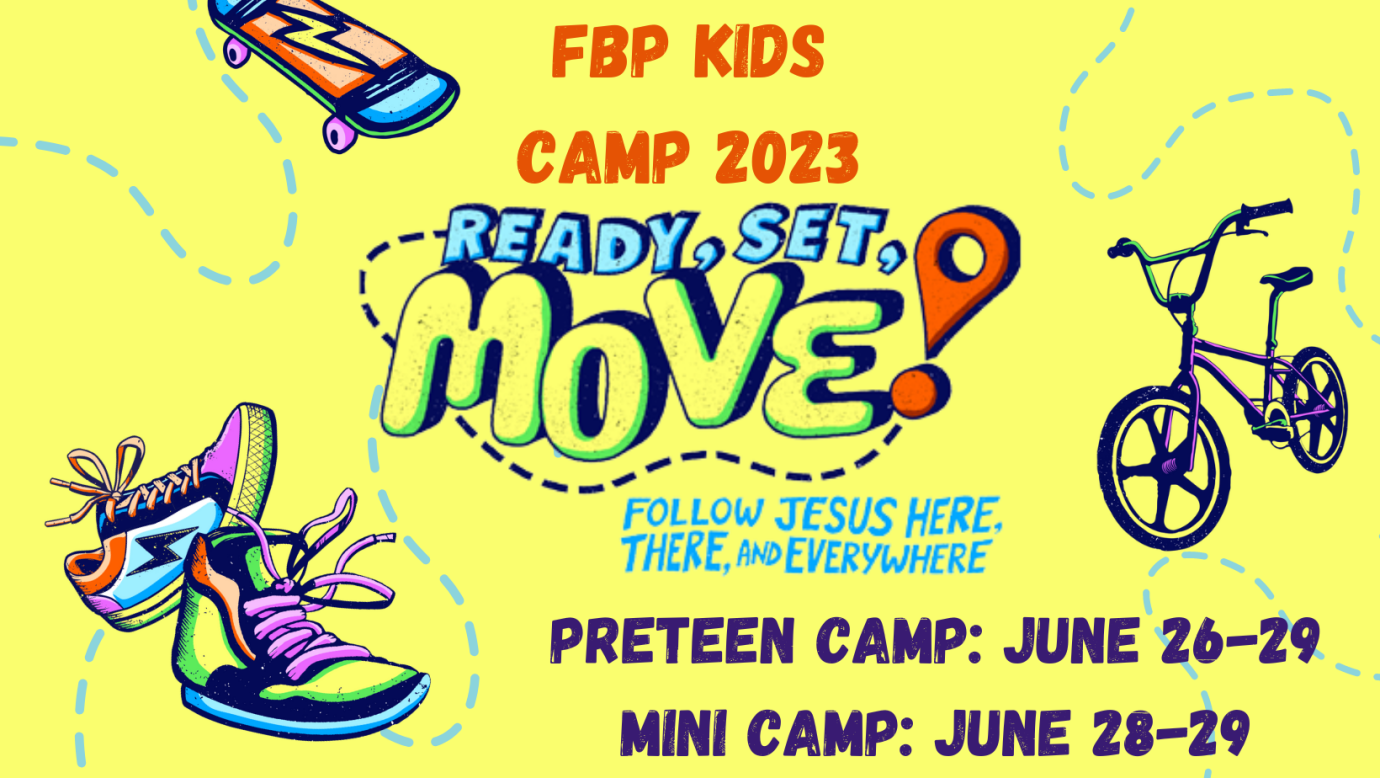 June 26, 2023 10:00am
FBP KIDS SUMMER CAMP!
Preteen Camp: June 26-29 for current 3rd-5th graders. ($250 per camper)
Mini Camp: June 28-29 for current 1st & 2nd graders. ($115 per camper)
Camp will be held at Camp Copass in Denton.
We will need adult sponsors to serve as teachers and chaperones!
---
To sign up, please use the link below. DO NOT GO TO THE CAMP COPASS WEBSITE TO REGISTER