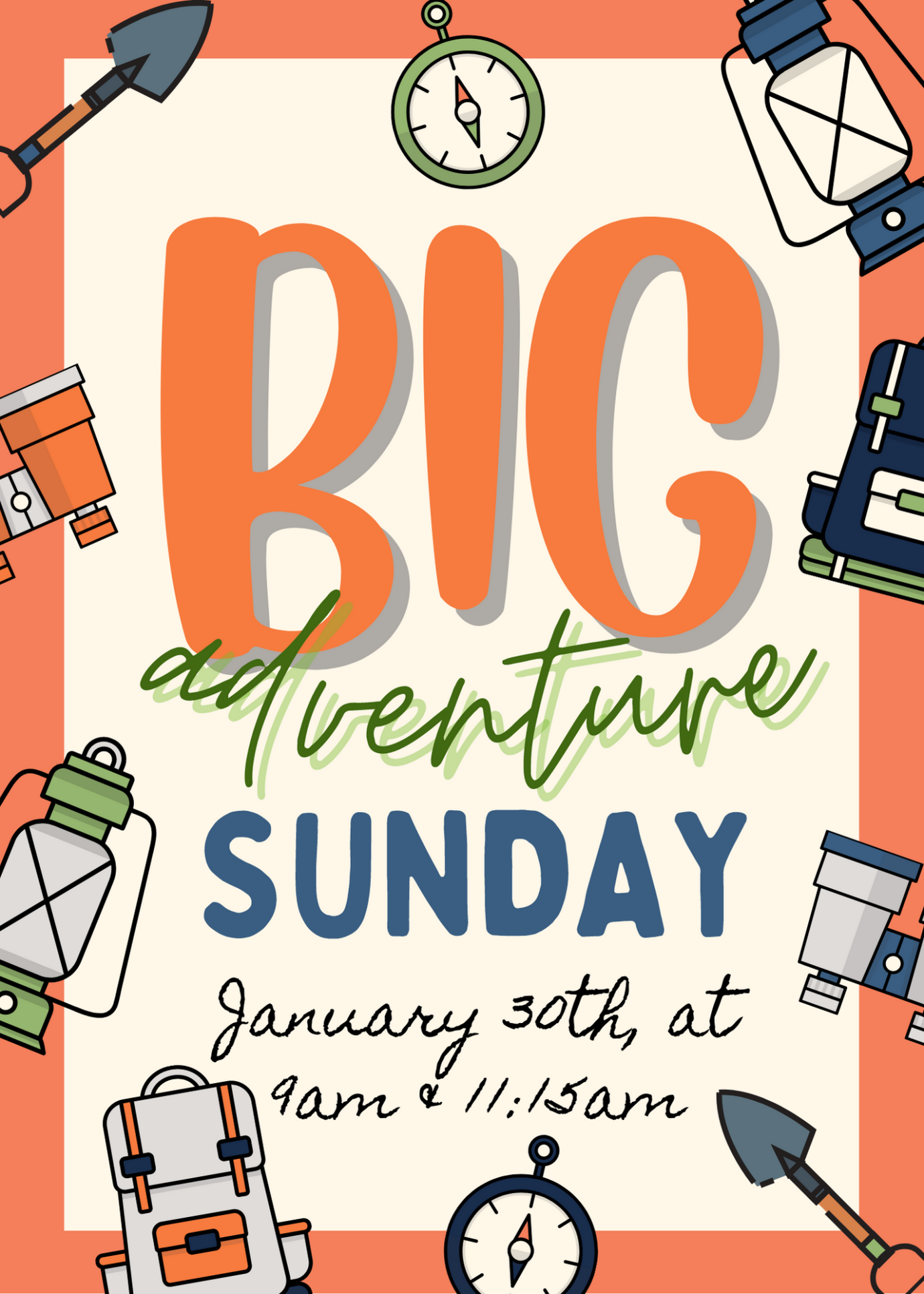 January 30, 2022 12:00am
DISCOVERY KIDS: BIG ADVENTURE SUNDAY
SUNDAY, JANUARY 30 | 9:00AM & 11:15AM
BIG ADVENTURE SUNDAY happens on the 5th Sunday of the month and is a way to engage kids (and parents!) in experiencing the Bible in a high-adventure way!
Invite your friends! This is a great way to introduce new families to our Discovery Kids program as well as to First Baptist Plano!
Big Adventure projects take place during Project Hour (during the worship gatherings).
Our next Big Adventure is Excavation Station! Kids will discover the awesome power of God as seen through the life of Moses. They will join the "dig" at Base Camp. They will travel from the pyramids of Egypt to the banks of the Red Sea, and into the Wilderness as they discover artifacts that point to the greatness of God! They will end their adventure back at Base Camp with a high-energy worship rally in the "tabernacle."
Parents are welcome to join us for this BIG adventure!