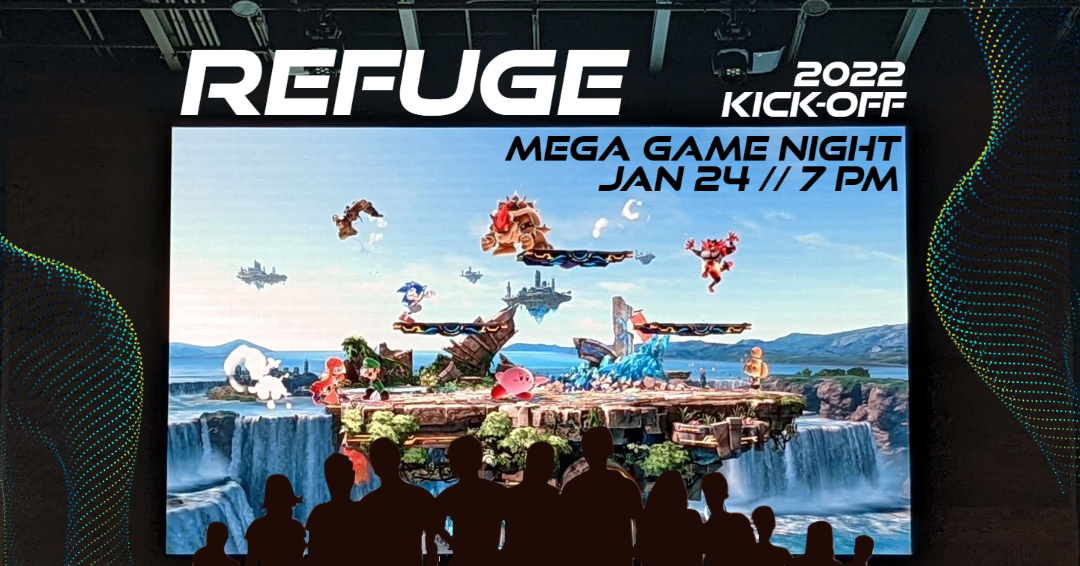 January 24, 2022 7:00pm
Refuge is returning with a special welcome-back celebration on Monday, January 24 at 7 PM in the Commons with nacho bar and finger foods as well as some games and competitions for prizes.
Refuge is a ministry for College Students and Young Adults that meets every Monday night for community, worship, and conversation. We welcome you to join us as we kick off a new season of Refuge!