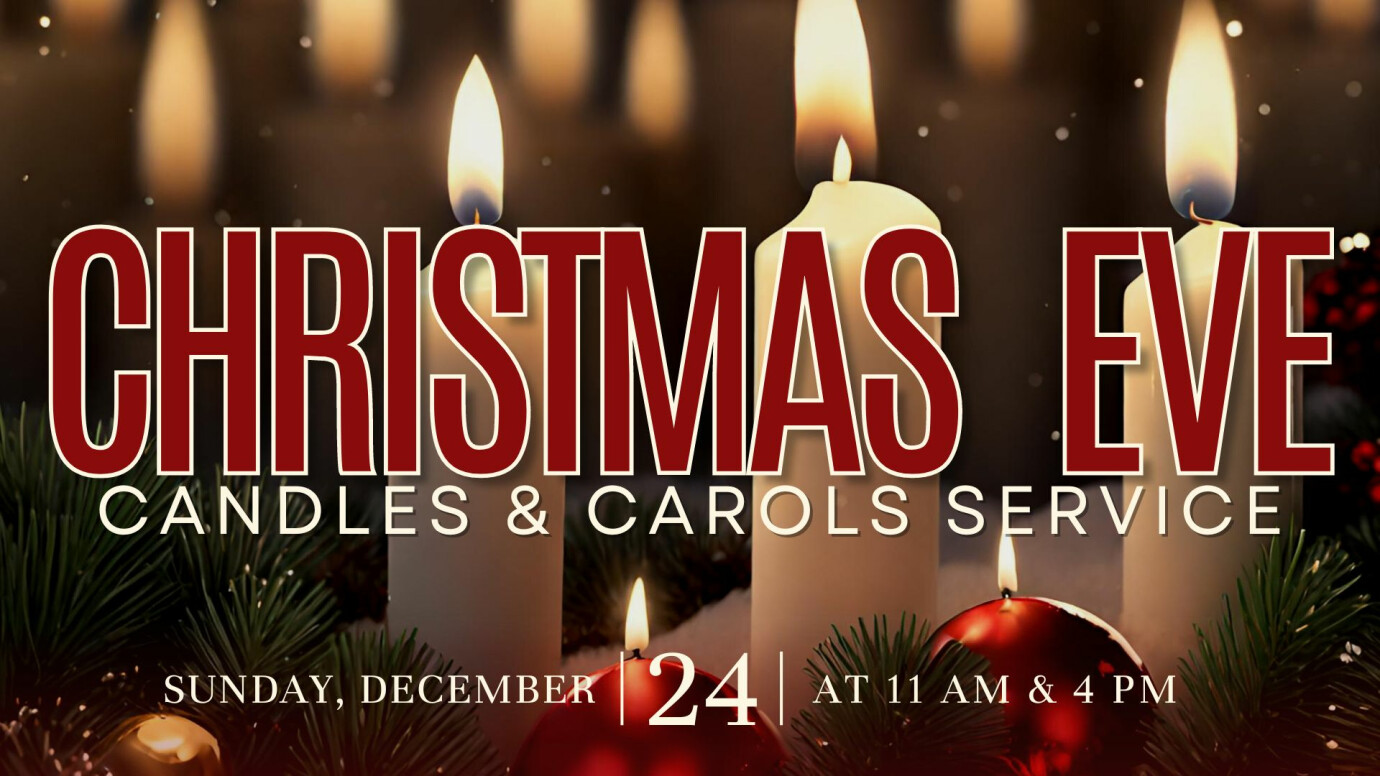 December 24, 2023 11:00am
Jesus described Himself as "the light of the world," in John 8:12. He went on to say that, "whoever follows me will never walk in darkness, but will have the light of life." This is why we celebrate Christmas Eve by lighting candles and singing carols – to celebrate that Jesus Christ has come and to proclaim that He will come again!
We invite your entire family to join us on December 24th at 11:00 a.m. or 4:00 p.m. in the Worship Center. This will be a meaningful time of worship for all ages where we will sing carols, invite the kids forward for a special children's message, and hear a short message from our pastor.