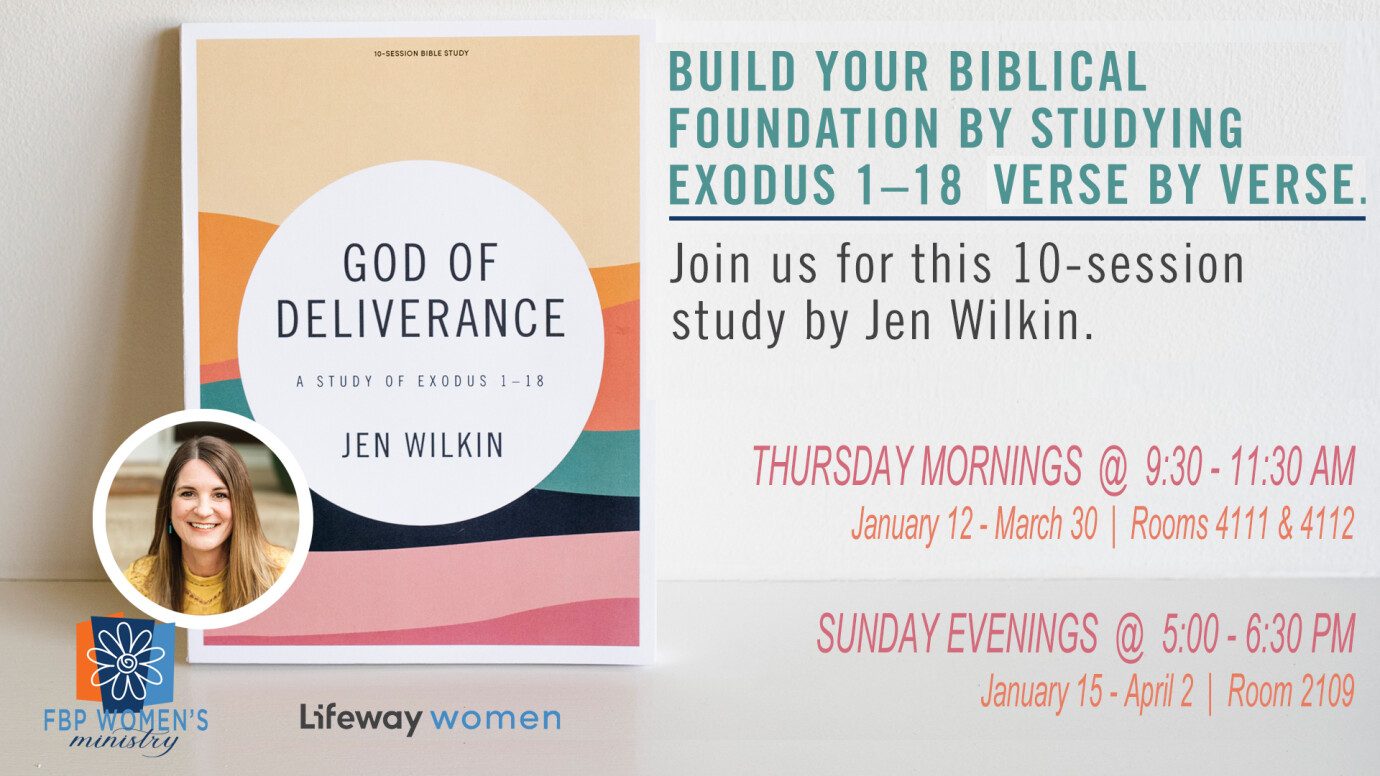 March 19, 2023 5:00pm
The Women's Ministry study "God of Deliverance: A Study of Exodus 1-18" by Jen Wilkin. In this study, Jen challenges women to build their Biblical foundation by studying Exodus 1-18 verse-by-verse. This Bible Study will be offered on Thursday mornings and Sunday evenings. Books will be available for purchase on the first day of each class for $20/book.
Sunday Evenings @ 5:00-6:30 PM
January 15-April 2 | Room 2109
---
When we meet that first day, we will distribute books, update contact information, and get to know each other better. We will then view the first video teaching of the series. Since this is a video-driven study, we will meet each following week in small groups to discuss the homework. Then we will gather in a
large
group for the video.
Feel free to invite friends, neighbors or any other women you know who would like to grow in knowledge and understanding of the Bible and join a wonderful and supportive group of women.
For questions about Sunday Evening Bible Study, please email Marsha Grant at
mpgrant80@gmail.com
.