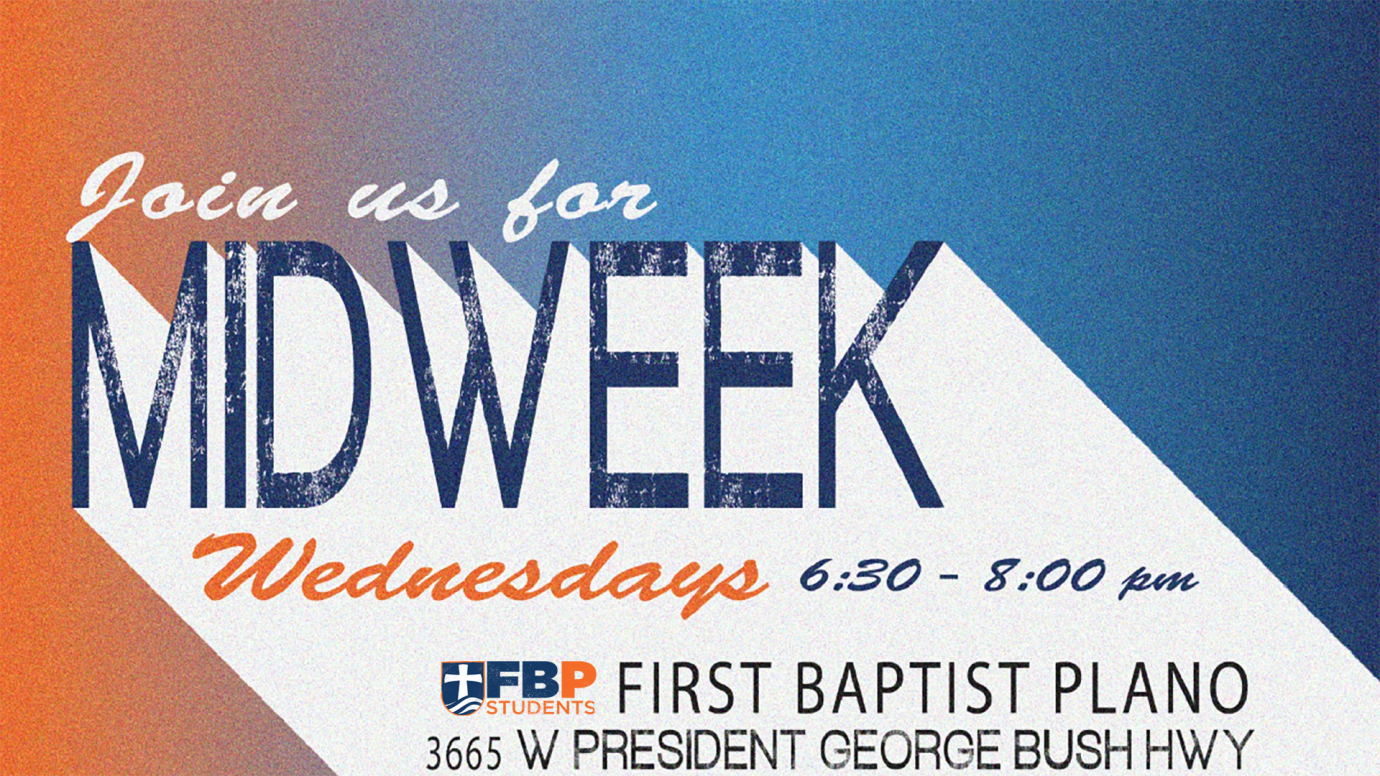 September 6, 2023 6:30pm
The Student Ministry exists to guide students toward maturity in Christ through weekly worship gatherings, Bible study, and discipleship opportunities. We also have regular ministry events for fellowship and outreach.

Students in 6th-12th grade are welcome to join us for our Wednesday evening gathering from 6:30-8:00 PM in the Cove (immediate left from campus entrance) for community, games, worship, and a message from Scripture.