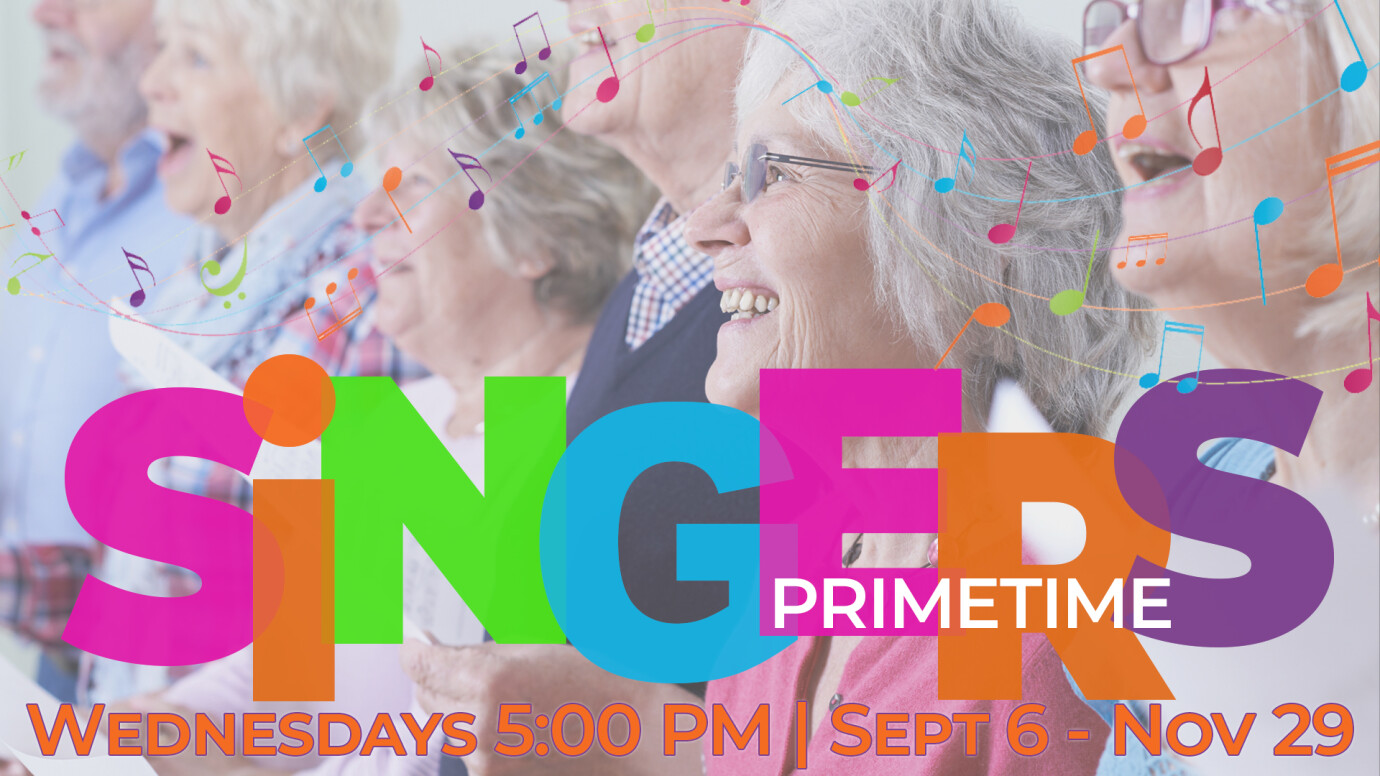 September 20, 2023 5:00pm
Introducing the PRIMETIME SINGERS!
Wondering who they are? Well, if you can count to four and love singing praises to the Lord, then you're already qualified to join in the fun! The Primetime Singers are gearing up to be the highlight of this year's Primetimers Christmas Banquet.
Mark your calendars! Primetime Singers will gather every Wednesday evening at 5:00 for a 35-40 minute rehearsal that will leave you plenty of time to enjoy your dinner in The Commons and catch Pastor Craig's inspiring Bible Study afterward.
Our first rehearsal kicks off on September 6, and guess what? We've got a delicious meal planned for you on that day too!
Don't miss out on this amazing opportunity to lift your voice and celebrate the season. See you there!